Some work   for sale
Carved sculpture is mostly done to order – give me an idea – or come and visit our site near Diss, Norfolk. –  then we could work out something special or more personal.  
  The "Green Man " seat below I did in June for a birthday present.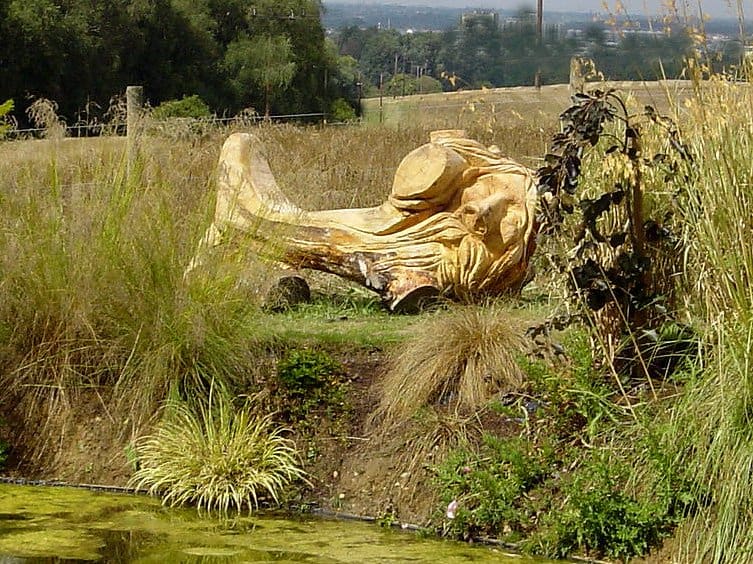 Chainsaw Carvings
Angel 2004
Chainsaw carving in Brown Oak from a tree felled on Sandringham estate, Norfolk.
Height 12 feet Weight approx 1.5 tons   £6500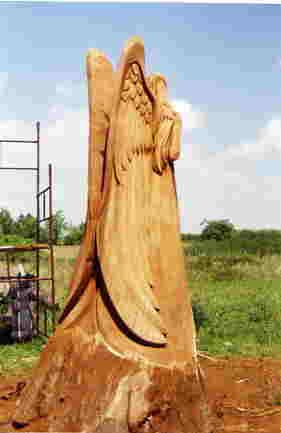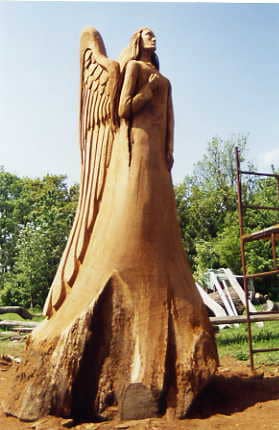 Whale Seat
in red cedar 
4-5ft long £1600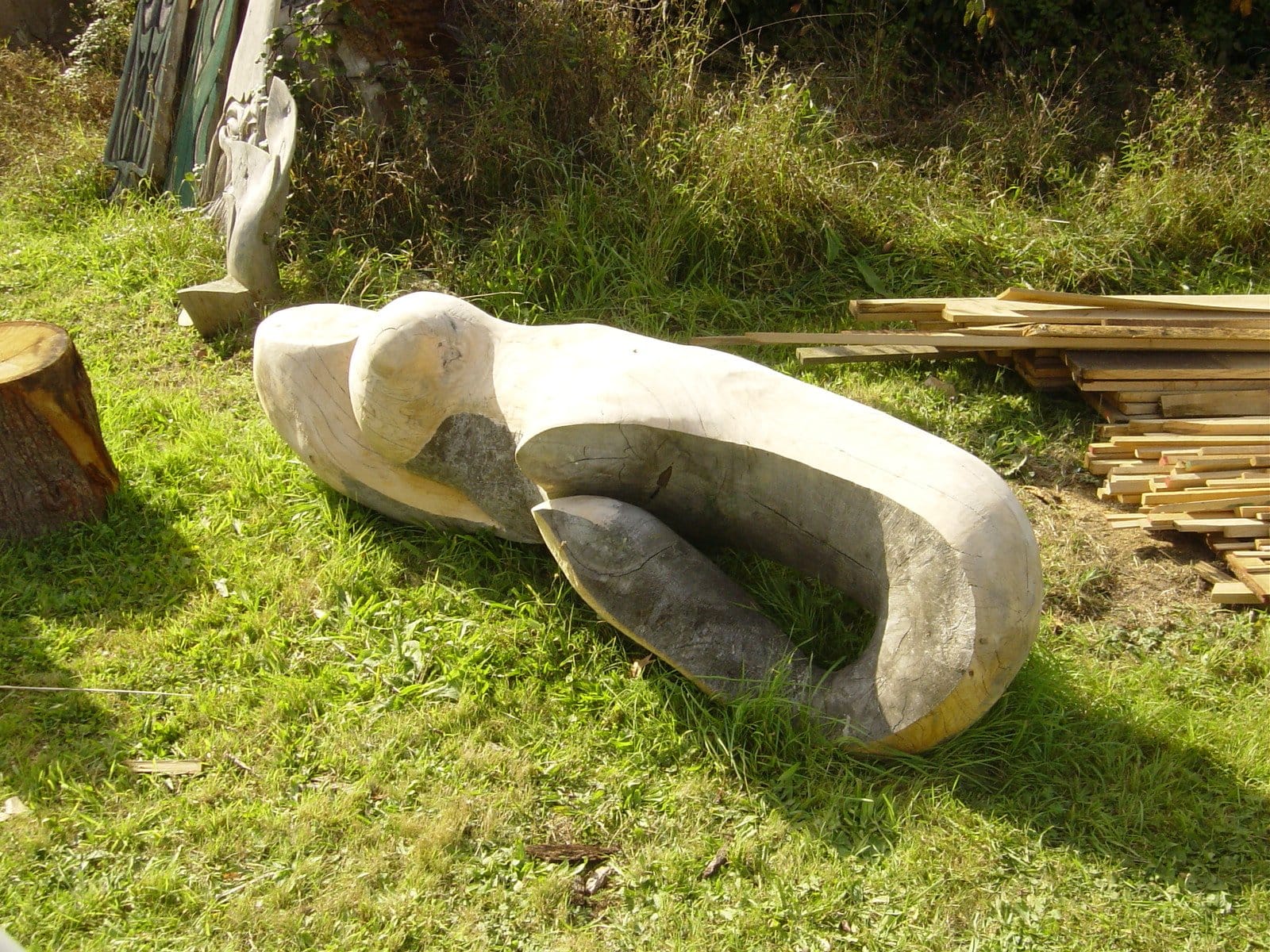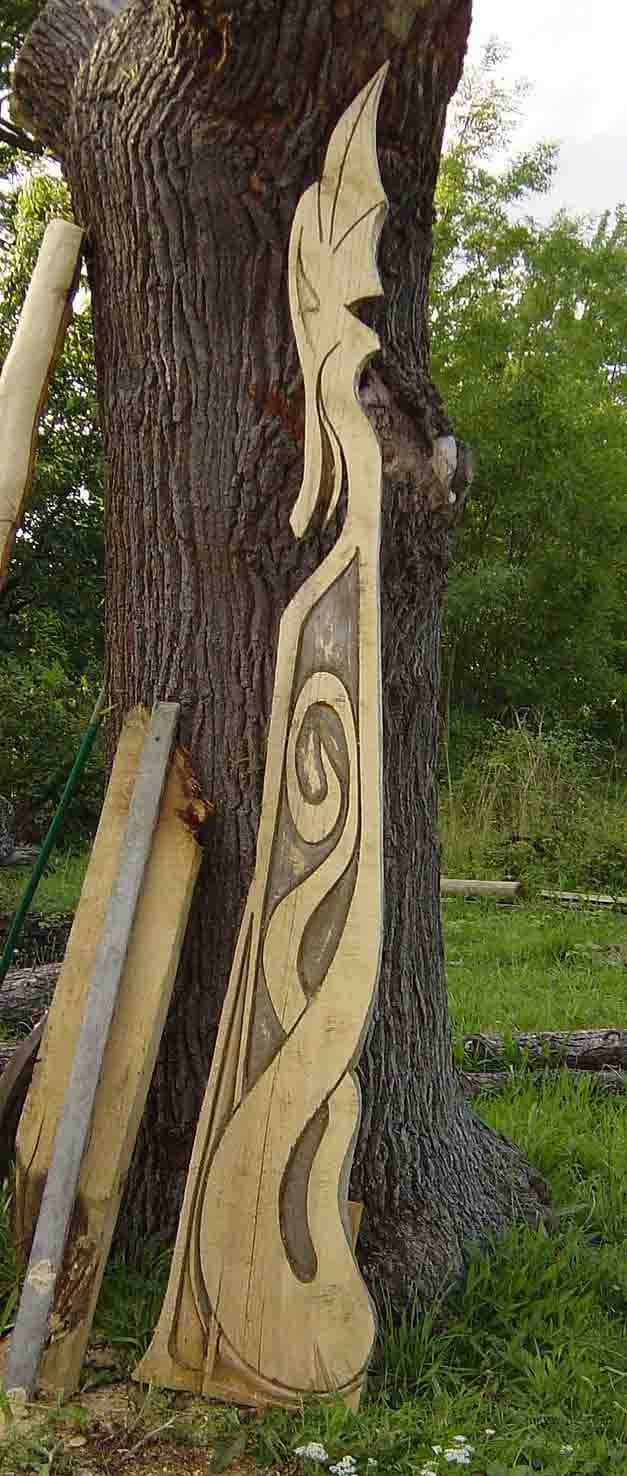 Handy Seat
2003
Oak 6ft
£2600 (SOLD)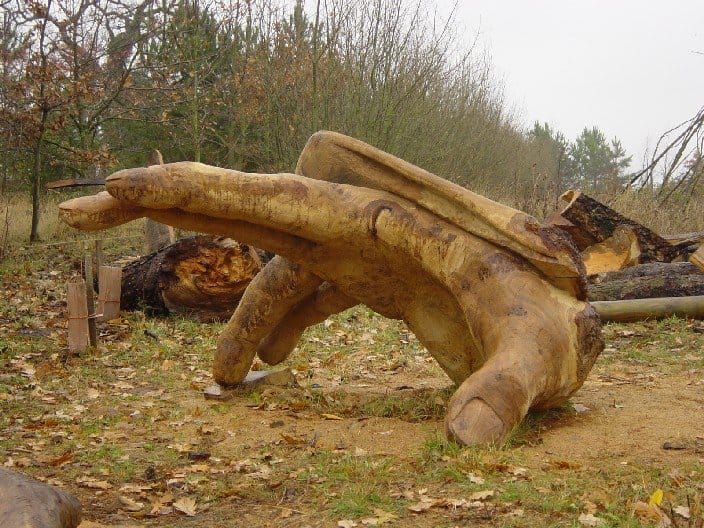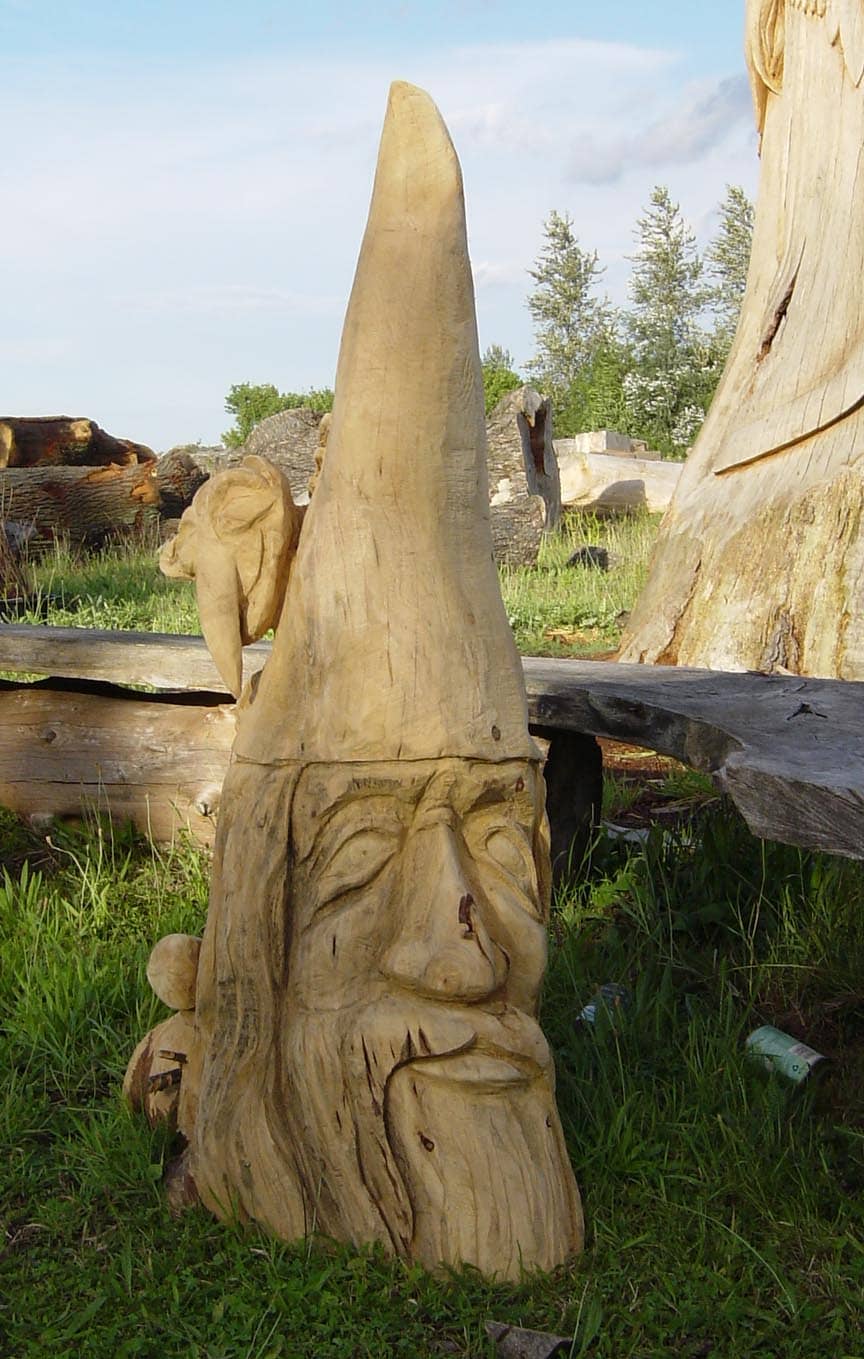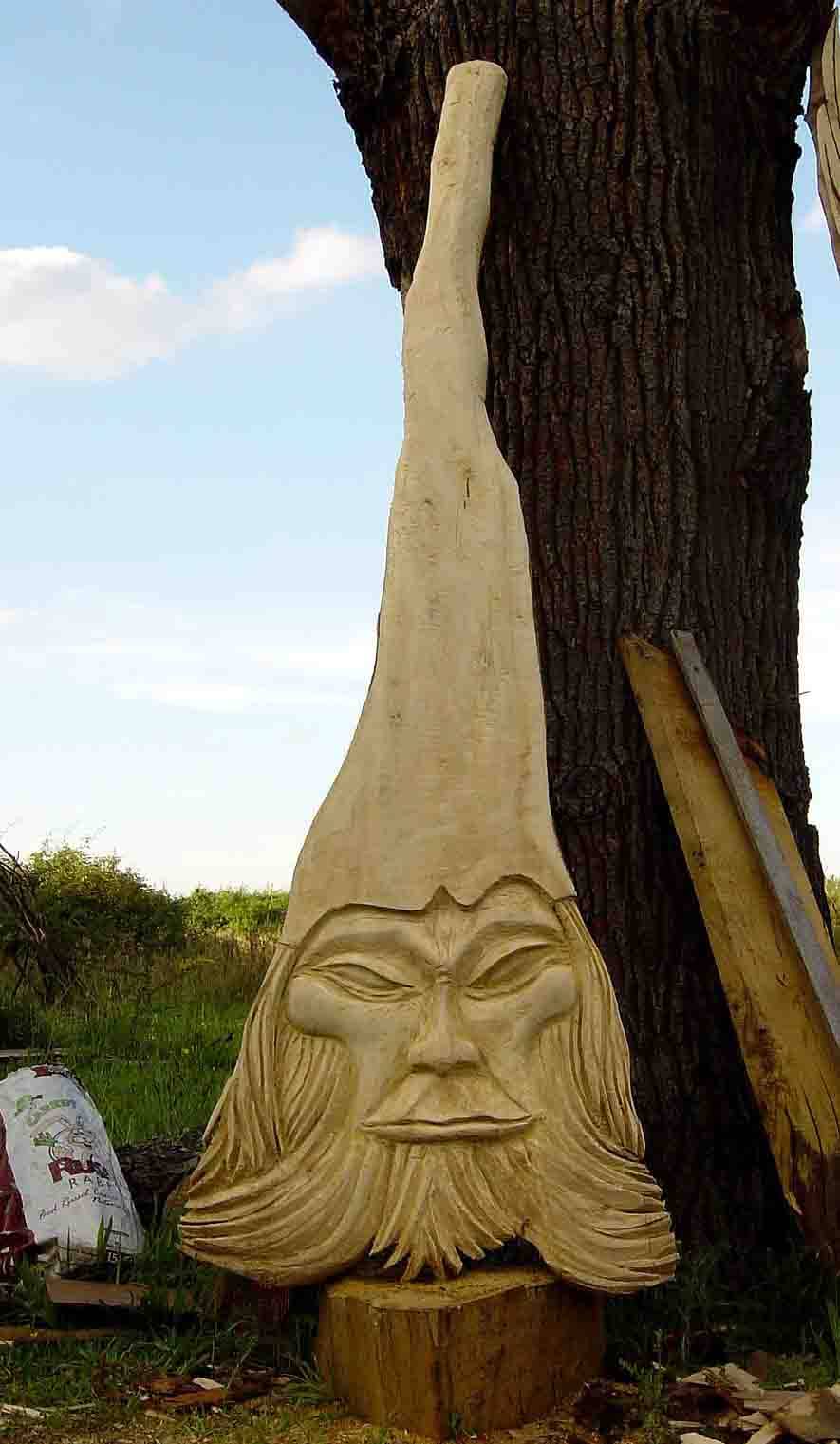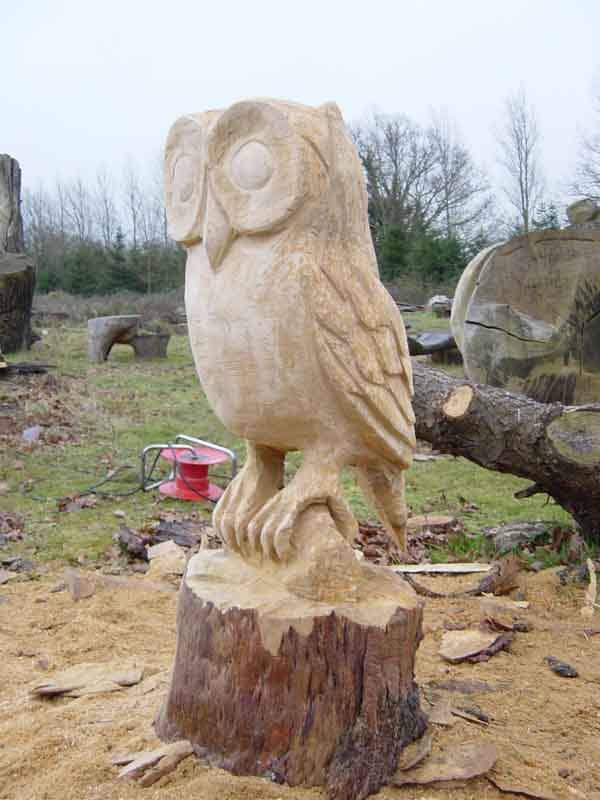 Ceramics
 ' Enneagram  2001 '     Glazed ceramic   4ft diam.  £3333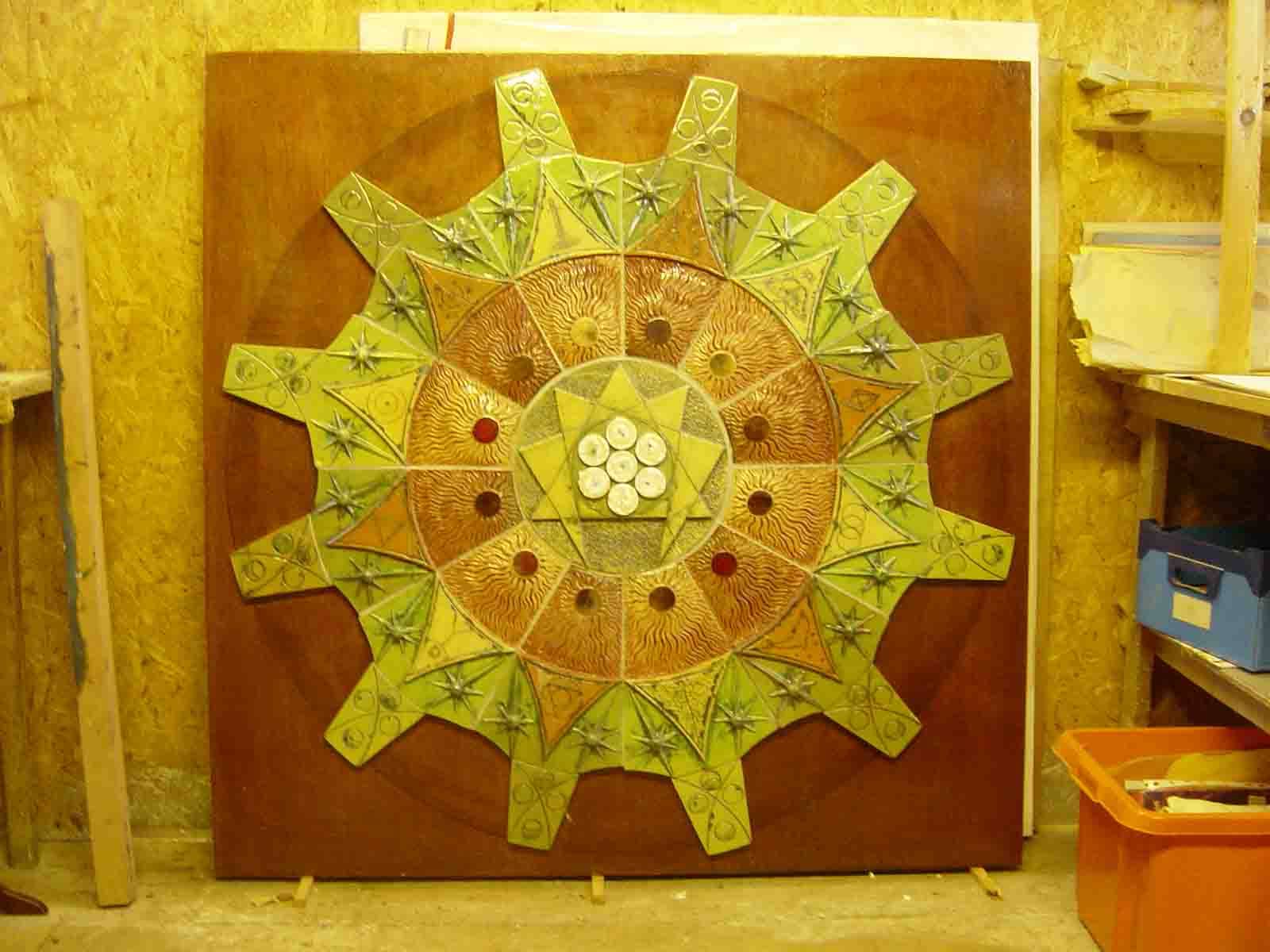 ' Cogcircle '    2ft 6 ins diam       Glazed Ceramic     £1000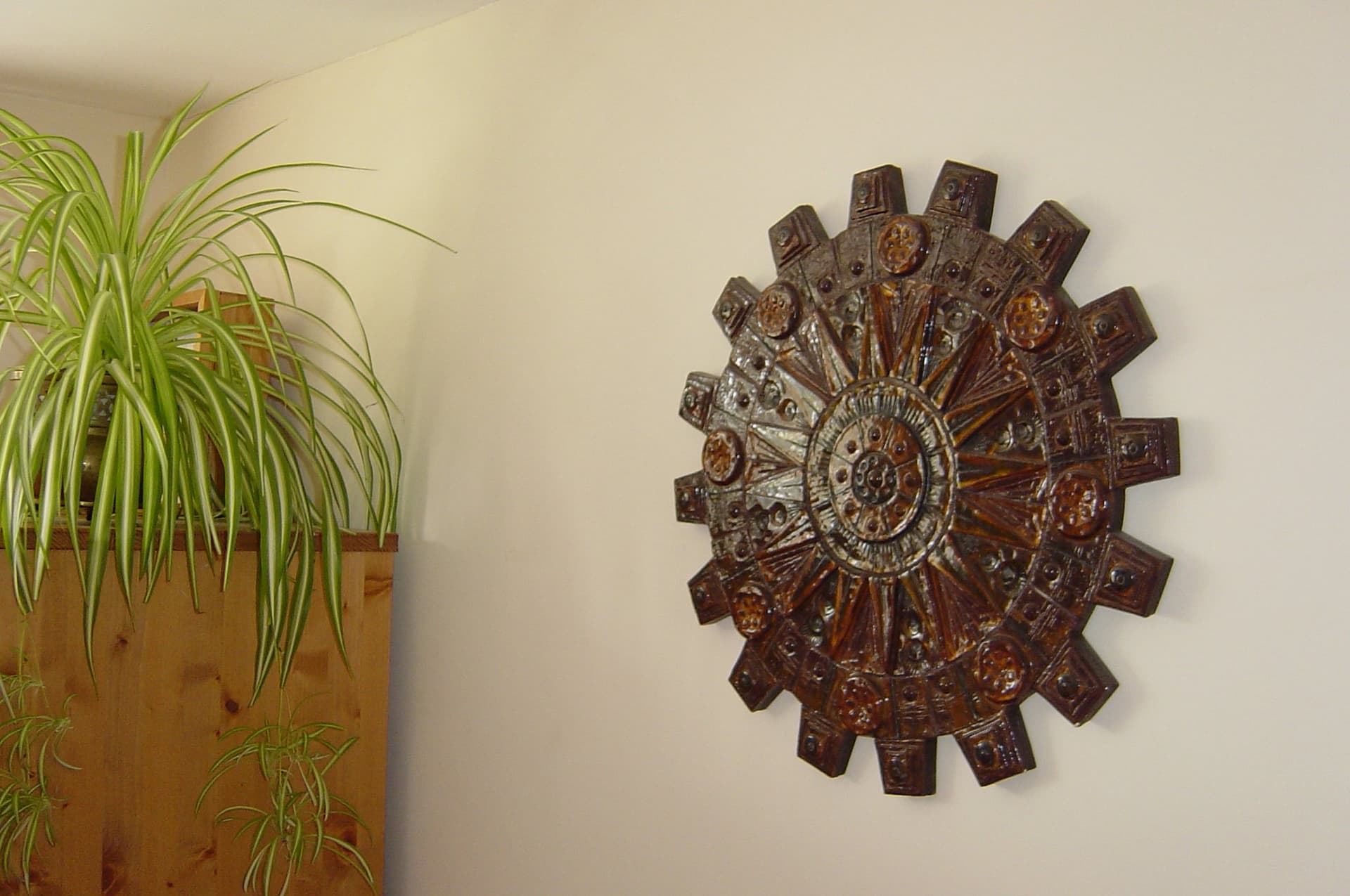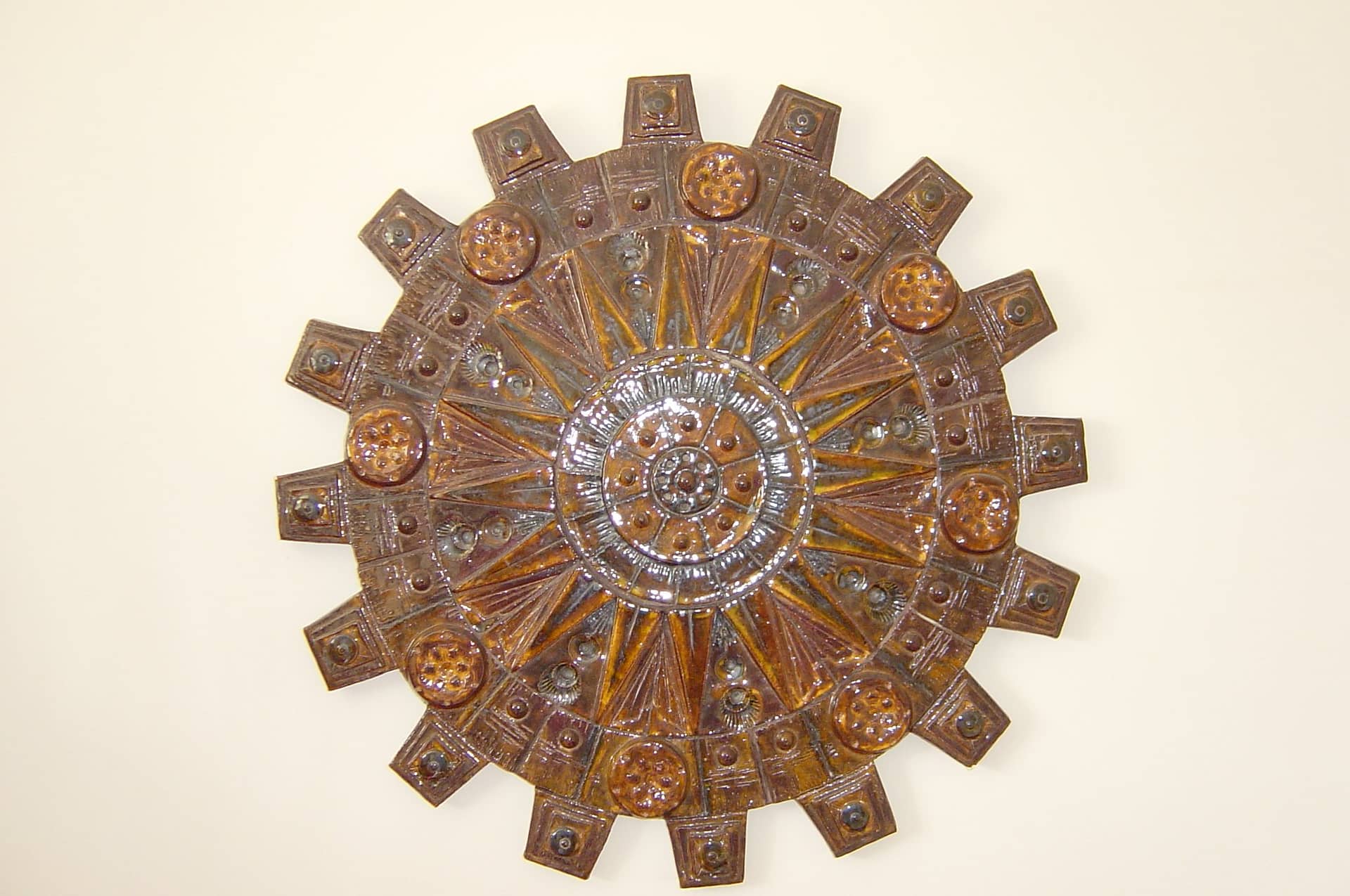 ' Whatever  Happened to all the Dinosaurs ?'     
2ft6ins    Ceramic     £1000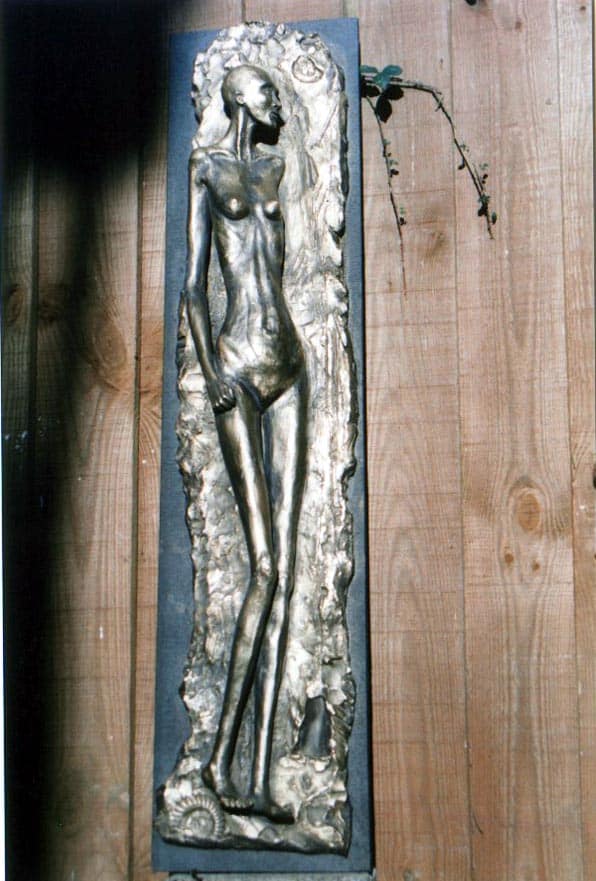 Small Animals '     3ft diam  Tile and Ceramic   £1400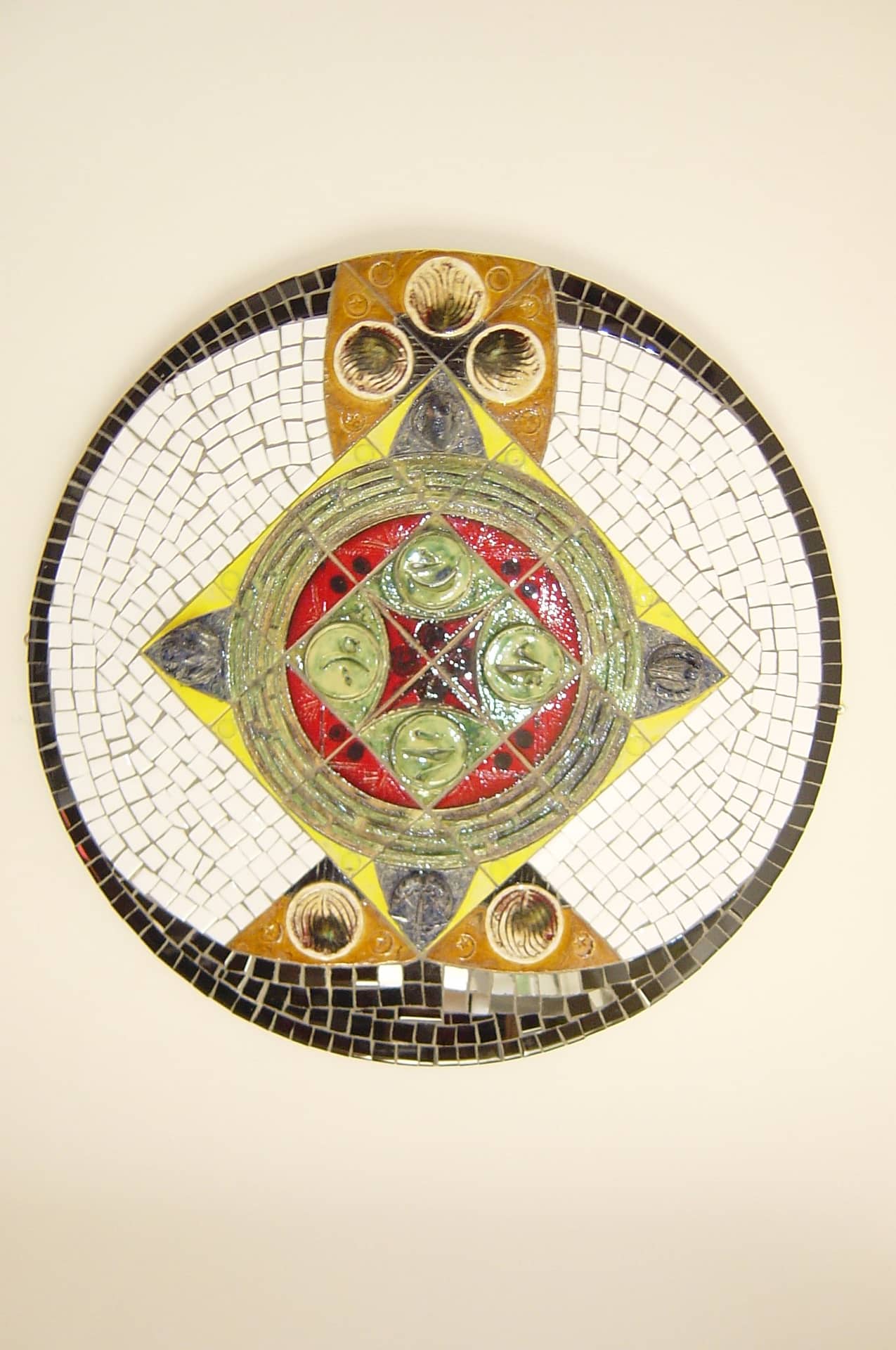 Paintings
The Process of Creation '     Oil on Canvas  4ftx3ft  £1400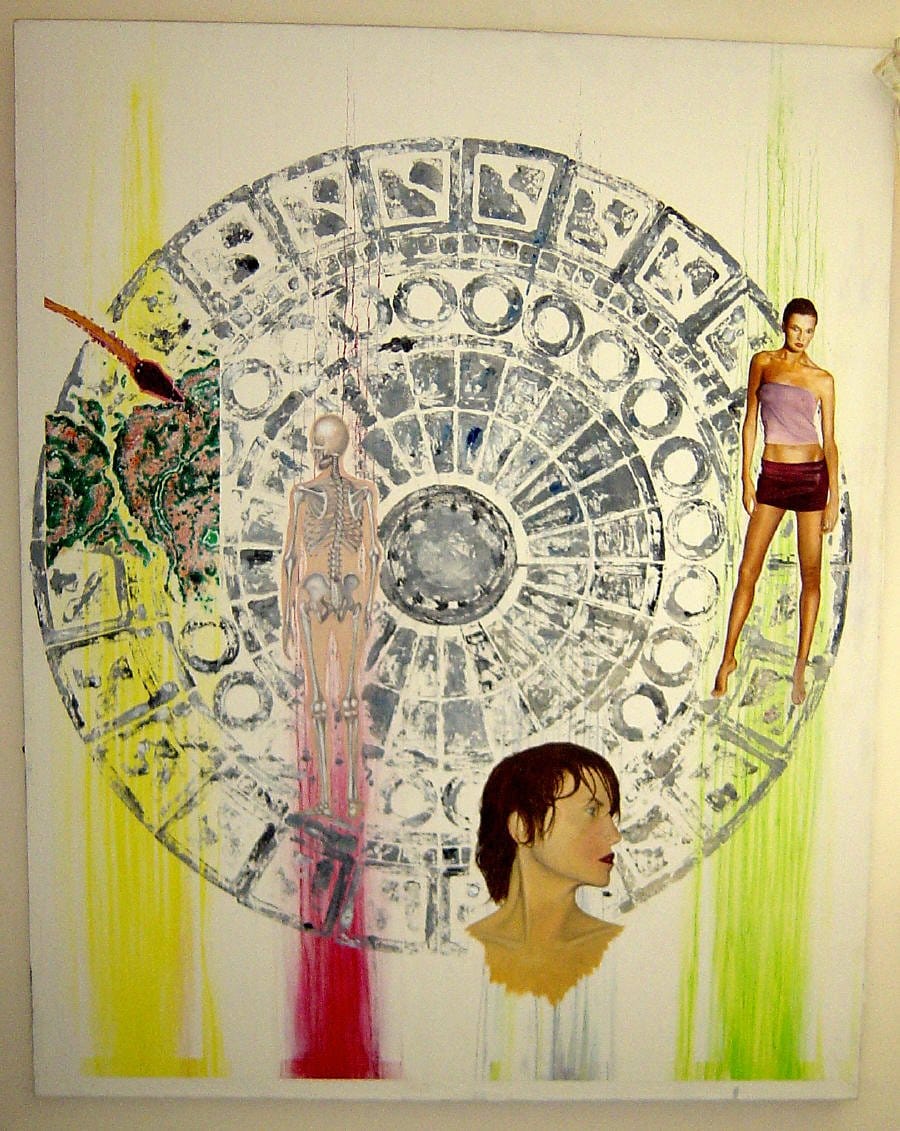 Fashionable '   Oil on canvas on wood    3ftx 10ins     £1800(sold)

'Earwigo Moth'    4ftx4ft  Oil on MDF   £700